Brain Sensing Technology for Golf
Number of greens in regulation increased:

12

percent
Number of putts per round decreased:

9.7

percent
Performance improvements sustained:

8

weeks
* UCLA Golf peer-reviewed and published scientific study
Watch as mental skills professional Jeff Troesch explains the simplicity of Versus, and why it has proven to be such a valuable tool.
Brain Performance Assessment
The Versus NeuroPerformance Assessment
Versus begins with a NeuroPerformance Assessment to identify your brain's strengths and weaknesses. For the first time, you can reliably quantify mental performance—focus, stress response, impulse control, and more. Many golf coaches use this data to better understand and coach their athletes. Versus uses it to prescribe an individual training plan and create a benchmark for improvement.
Wireless Brain Sensing Headset
Versus is a state-of-the-art headset that connects to your iPhone or iPad via bluetooth. With comfortable dry sensors, the Versus headset records brain activity in real time.
As a coach, you'll have exclusive access to the Versus iPad app AND the Versus iPhone app. This allows you to introduce Versus to your golfers in person, and each can train on their iPhone at home.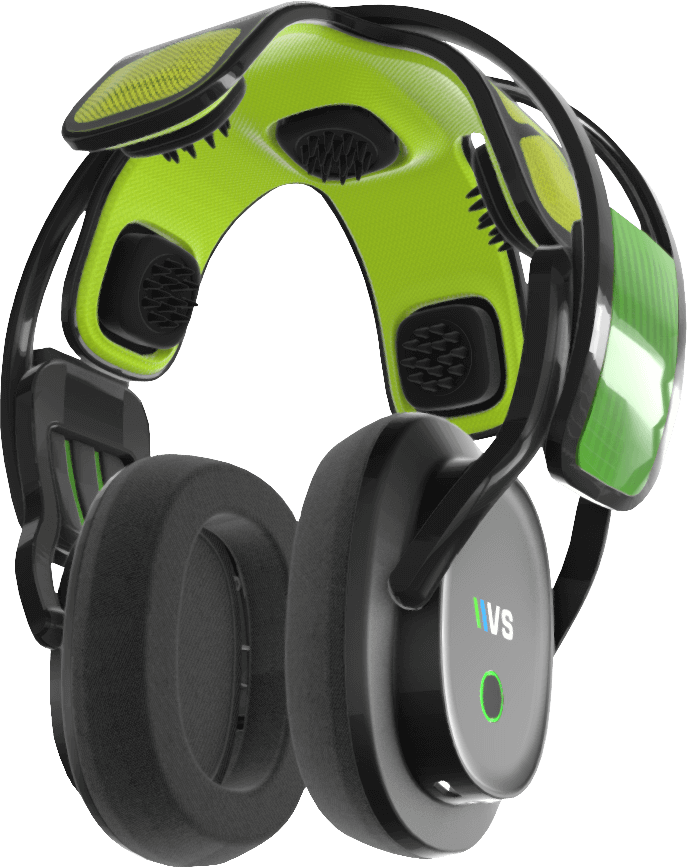 Individual Training Plans
Versus training plans are unique to each individual golfer. One might train impulse control, while another might work on remaining calm under pressure. Versus automatically prescribes a training plan based on the golfer's needs, which is determined by the Wellness Assessment.
Coaches receive access to the Versus Dashboard free for the first year. This allows you to manage your athletes' user accounts, assessments, and overall experience from an easy-to-use web app.
The Versus App
It's a game changer. Literally. Train your brain to play better golf with games on your iPad, iPod, or iPhone.
Carrie Forsyth
Head CoachUCLA Women's Golf
"Our men's and women's golf teams saw significant improvements in individual performance that showed up as major statistical improvements in their games."
Learn more. Get the UCLA Golf case study and hear from Carrie Forsyth.
Complete Customer Support
Our Support Team is available through email & video-conference to ensure you, and your athletes, have a successful training experience.