Realize Your True Potential
Whether you need to increase focus, improve impulse control, or respond quickly & accurately under stress, Versus can help you get there.
Wireless Brain Sensing Headset
Versus is a state-of-the-art headset that connects to your iPhone or iPad via bluetooth. With comfortable dry sensors, the Versus headset records your brain activity in real time.
Brain sensing technology for a mobile world. Versus goes wherever you do.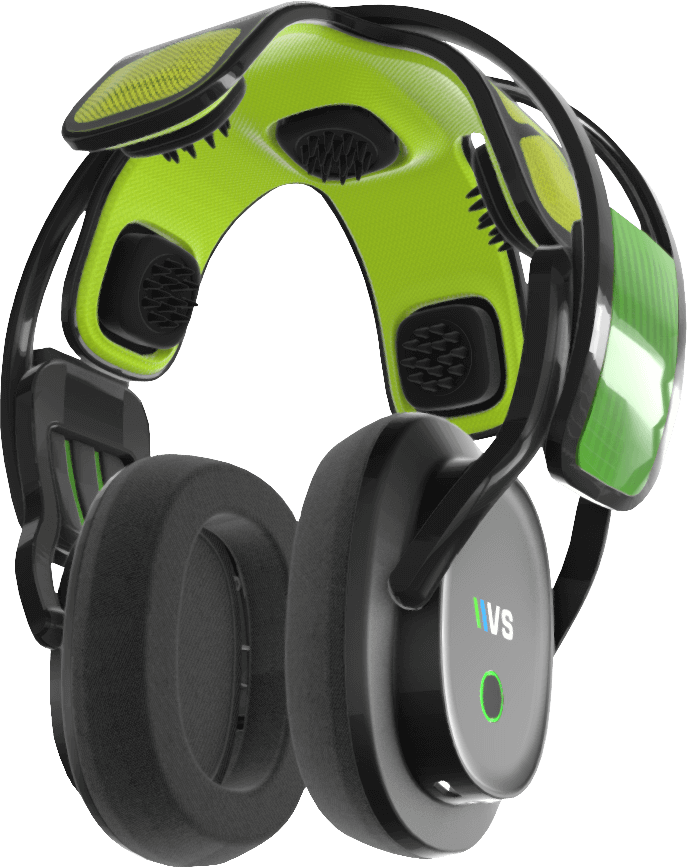 Individual Brain Performance Plans
Versus brain performance plans are selected based on the unique assessment results of each individual user. One might improve impulse control, while another might work on remaining calm under pressure. Versus automatically assigns a performance plan based on your needs, as determined by the NeuroPerformance Assessment.
NeuroPerformance Assessment
Versus begins with a NeuroPerformance Assessment (NPA) to assess performance, develop recommendations, and create a benchmark for improvement. This is the first time we've been able to reliably quantify the mental performance of an individual. Not only can you reliably quantify your mental performance, but you can also track improvement over time.
Kerri Walsh Jennings
3x Olympic Gold Medalist
"The training made me feel like a different athlete at the last Olympics. And it's improved my quality of life too. I'm learning to relax my mind when I need to, like when I'm home with my family."
Complete Customer Support
Our Support Team is available through email & video-conference to ensure you, and your clients, have a successful Versus experience.