Expand Your Neurofeedback Practice with Versus
Give your clients a path to wellness whether they can make it to the office or not. Expand your practice with Versus today.
Versus is a state-of-the-art 5 channel headset that connects to your iPhone or iPad via bluetooth. With comfortable dry sensors, the Versus headset enables quality training through an easy self-service experience.
Versus accesses Fz, Cz, Pz, C3 and C4 allowing us to provide validated training protocols, unlike many mobile EEG devices.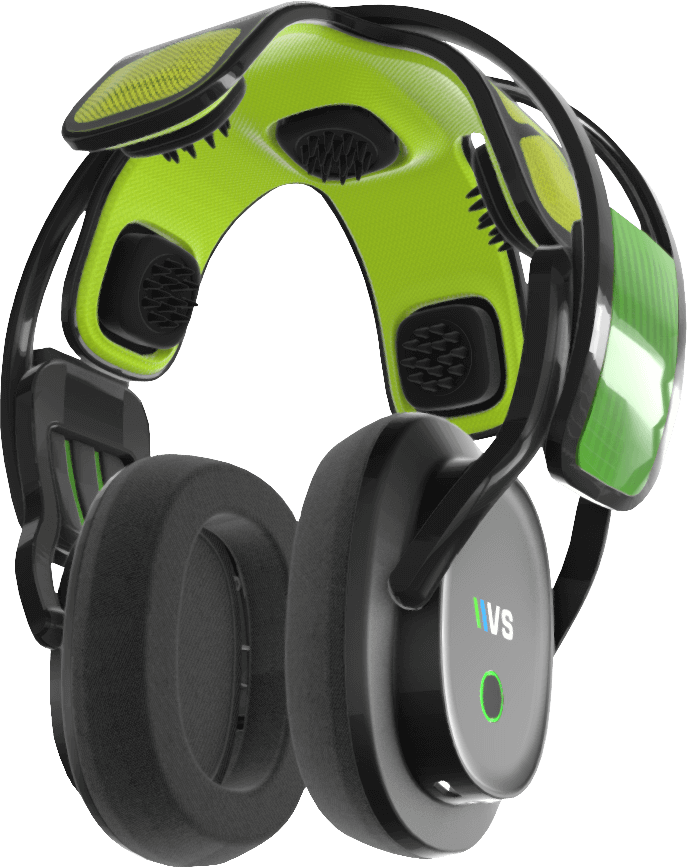 As a neurofeedback provider, you'll have exclusive access to the Versus iPad app AND the Versus iPhone app. This allows you to provide professional level support in the office, and your clients can train on their iPhone at home.
Versus begins with a Wellness Assessment (much like a QEEG) to assess brain performance, develop training recommendations, and create a benchmark for improvement.
Versus Video Demo
Watch a Full Demonstration of the Versus Training Experience
Dr. Steve Rondeau
Wholeness CenterFort Collins, Colorado
"We used to be limited to clients within a 30 mile range of our office in Colorado. With Versus, we're able to expand our market instead of just making referrals. We now have clients in Mexico and Canada where alternative medicine is really taking off.
Without any outbound marketing, we've been able to bill another $10,000 each month
"Without any outbound marketing, we've been able to bill another $10,000 each month. These are people we never would have reached without Versus."
Complete Customer Support
Our Support Team is available through email & video-conference to ensure you, and your clients, have a successful training experience.
Versus Certification Program
$499 Included
The certification program is free for neurofeedback providers.
It's important that you know how to properly use Versus, as well as the science behind it. As a neurofeedback provider you'll have access to our Versus certification videos — at no extra charge.