Expand Your Sport Psychology Practice with Versus
Versus allows you to impact performance like never before. Add Versus to your services today.
Versus is a state-of-the-art 5 channel headset that connects to your iPhone or iPad via bluetooth. With comfortable dry sensors, the Versus headset enables quality exercise through an easy self-service experience.
As a sport psychologist, you'll have exclusive access to the Versus iPhone app. This allows you to provide professional level support in the office and enables your clients to use Versus on their iPhone at home.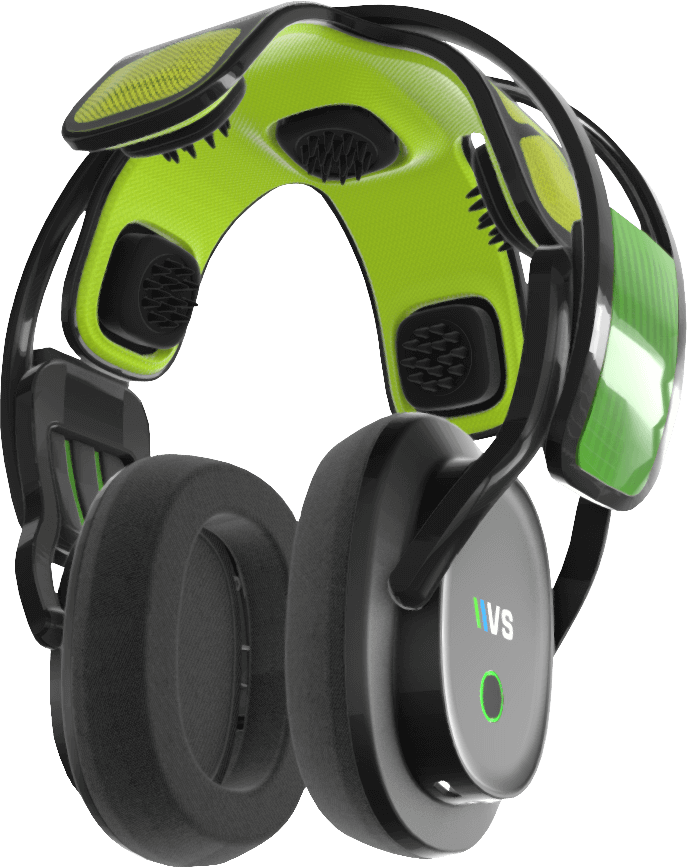 Customized Exercise Protocols
Versus accesses Fz, Cz, Pz, C3 and C4 and provides customized exercise protocols to improve mental acuity, concentration, and sleep management, unlike many mobile EEG devices.
NeuroPerformance Assessment
Versus begins with a NeuroPerformance Assessment (NPA) to assess brain performance, develop recommendations, and create a benchmark for improvement. The NeuroPerformance Assessment is designed to identify strengths and weaknesses in mental acuity, concentration, problem-solving, multitasking, resource management, decision-making, and sleep tendencies.
Sport psychologists can now access the Versus Dashboard free for the first three months when they sign up for the unlimited plan. This allows you to manage your clients' user accounts, assessments, and overall experience from an easy-to-use web app.
Michael Gervais, PhD
High Performance PsychologistPartner, WinForever
"We are in an exciting time of exploring ways to measure, understand, and train what we once thought were 'the intangibles' that impact human performance. The opportunity to optimize brain performance is on the frontier of that investigation."
Learn more. Get the Comprehensive Sport Performance Program case study.
Complete Customer Support
Our Support Team is available through email & video-conference to ensure you, and your athletes, have a successful Versus experience.