Brain Sensing Technology for Sports Performance Facilities
Versus allows you to impact performance like never before. Add Versus to your services to start measurably impacting the mental side of your athletes' performance.
Wireless Brain Sensing Headset
Versus is a state-of-the-art headset that connects to your iPhone or iPad via bluetooth. With comfortable dry sensors, the Versus headset records your athletes' brain activity in real time.
As a high-performance trainer, you'll have exclusive access to the Versus iPad app AND the Versus iPhone app. This allows you to provide professional level support in your facility, and your athletes can train on their iPhones at home.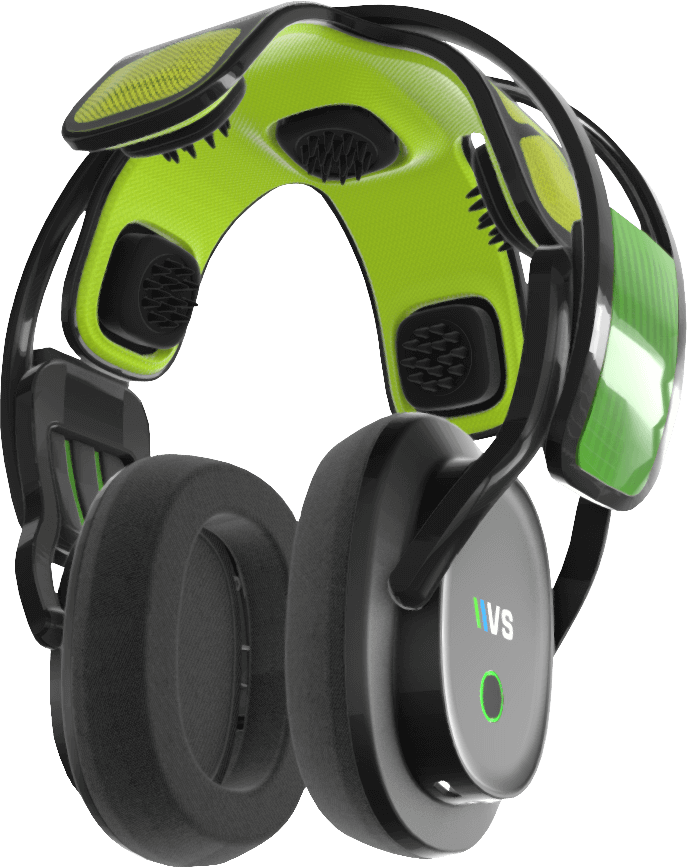 Individual Training Plans
Versus training plans are unique to each individual athlete. One might train impulse control, while another might work on remaining calm under pressure. Versus automatically prescribes a training plan based on the athlete's needs, as determined by the Wellness Assessment.
Versus begins with a Wellness Assessment to assess brain performance, develop training recommendations, and create a benchmark for improvement. This is the first time in sport that we've been able to reliably quantify the mental performance on an athlete.
Versus Video Demo
Watch a Full Demonstration of the Versus iPad App & Training Experience
Marcus Elliott, MD
High Performance Director, P3Harvard Trained Physician
"Whether you're talking about better executive decision making skills, better response to adversity, better reaction variability—all these individual characteristics of the brain should receive precise training focus for each individual athlete. Versus lets us do that."
Complete Customer Support
Our Support Team is available through email & video-conference to ensure you, and your athletes, have a successful training experience.
Versus Certification Program
$499 Included
The certification program is free for sports performance facilities.
It's important that you know how to properly use Versus, as well as the science behind it. As a high-performance trainer you'll have access to our Versus certification videos — at no extra charge.