Resilience, Recovery & Performance Enhancement
Versus allows you to reach new levels of performance. Train to remain calm and focused under duress, train for recovery, and realize your operational potential.
Watch as mental skills professional Jeff Troesch explains the simplicity of Versus, and why it has proven to be such a valuable mental performance tool.
Versus is a state-of-the-art EEG headset that connects to your iPhone, iPad, or iPod via bluetooth. With comfortable dry sensors, the Versus headset records brain activity in real time.
As a provider, you'll have exclusive access to the Versus iPad app AND the Versus iPhone app. This allows you to introduce Versus to your athletes in person, and each can train on their iPhone at home.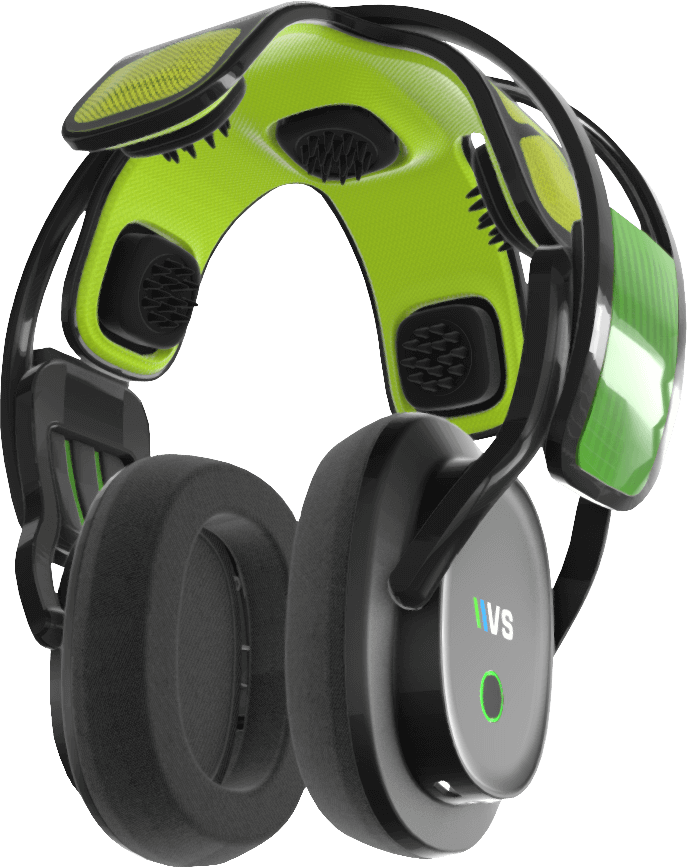 Individual Training Plans
Versus training plans are unique to each individual. One might train impulse control, while another might work on remaining calm under pressure. Versus automatically prescribes a training plan based on the individual's needs. This is determined pre-training by the Wellness Assessment.
Versus begins with a Wellness Assessment to assess brain performance, develop training recommendations, and create a benchmark for improvement. This is the first time that we've been able to reliably quantify the mental performance of an athlete, and then measurably train it.
Training providers receive access to the Versus Dashboard free for the first year. This allows you to manage your team's user accounts, assessments, and overall experience from an easy-to-use web app.
Andy Walshe, PhD
DirectorRed Bull High Performance
"Understanding the various roles of the brain in human performance is one of the largest opportunities in front of us. Versus finally gives us the chance to move beyond rhetoric, into an era where we can start to explore and quantify the way in which our brain helps us perform."
Learn more. Get the UCLA Golf case study
Complete Customer Support
Our Support Team is available through email & video-conference to ensure you, and your athletes, have a successful training experience.