Brain Sensing Technology for Wellness Centers
Your passion is healing. Versus provides a path to wellness through brain exercises. Add Versus to your services to start impacting the brain's contribution to well-being.
Versus is a state-of-the-art 5 channel headset that connects to your iPhone or iPad via bluetooth. With comfortable dry sensors, the Versus headset enables quality exercise through an easy self-service experience.
As a wellness provider, you'll have exclusive access to the Versus iPhone app and the Versus Dashboard. This allows you to provide professional level support in the office, and your clients can use Versus on their iPhone at home.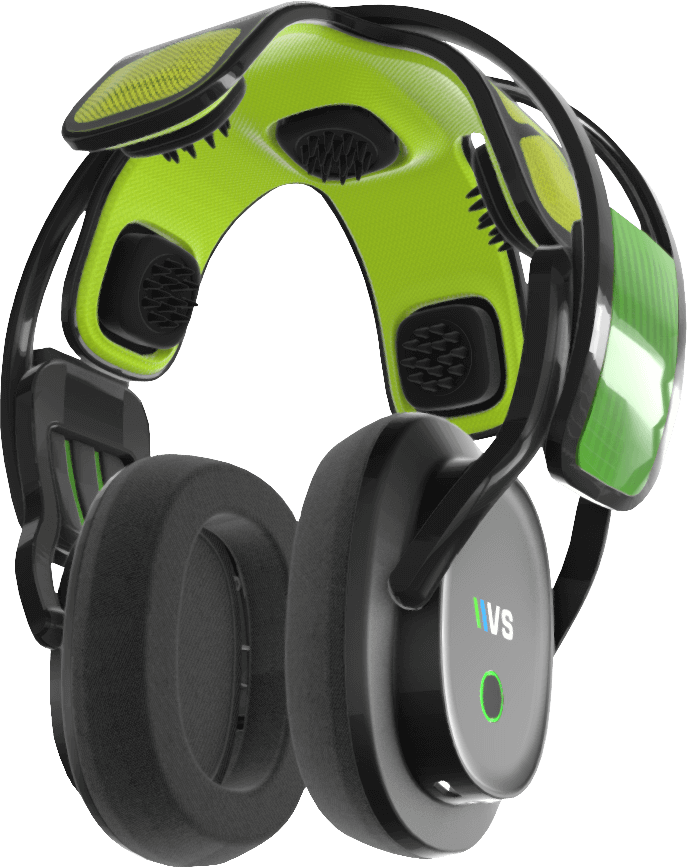 Customized Exercise Protocols
Versus accesses Fz, Cz, Pz, C3 and C4 and provides customized exercise protocols to improve mental acuity, concentration, and sleep management, unlike many mobile EEG devices.
NeuroPerformance Assessment
Versus begins with a NeuroPerformance Assessment (NPA) to assess brain performance, develop exercise recommendations, and create a benchmark for improvement. The NeuroPerformance Assessment is designed to identify strengths and weaknesses in mental acuity, concentration, problem-solving, multitasking, resource management, decision-making, and sleep tendencies.
Wellness providers receive access to the Versus Dashboard free for the first three months when they sign up for the unlimited plan. This allows you to manage your clients' user accounts, assessments, and overall experience from an easy-to-use web app.
Dr. Steve Rondeau
Wholeness CenterFort Collins, Colorado
"Brain sensing technology is an important part of how we help people. But a lot of the technology we have used isn't visually appealing to our clients or convenient for us to use. Versus is truly cutting-edge technology that makes the training fun, mobile, and easy to work around our clients' busy schedules."
Complete Customer Support
Our Support Team is available through email & video-conference to ensure you, and your athletes, have a successful Versus experience.