Expand Your Practice With Versus
Give your clients a path to wellness and performance no matter where they are. Expand your practice with Versus today.
Versus is a state-of-the-art 5 channel headset that connects to your iPhone or iPad via bluetooth. With comfortable dry sensors, the Versus headset enables quality exercise through an easy self-service experience.
Customized Exercise Protocols
Versus accesses Fz, Cz, Pz, C3 and C4 and provides customized exercise protocols to improve mental acuity, concentration, and sleep management, unlike many mobile EEG devices.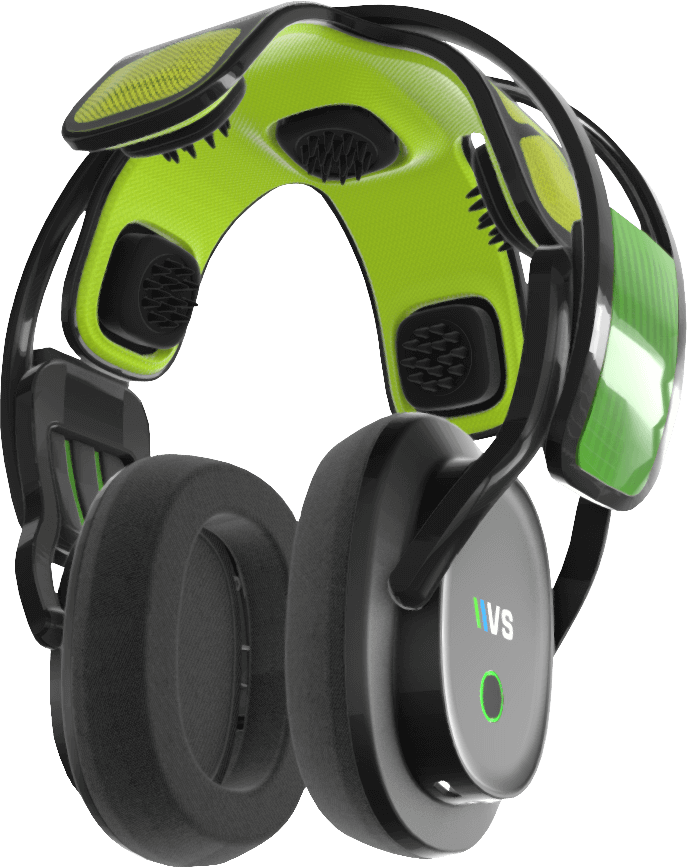 NeuroPerformance Assessment
Versus begins with a NeuroPerformance Assessment to assess brain performance, develop exercise recommendations, and create a benchmark for improvement. The NeuroPerformance Assessment is designed to identify strengths and weaknesses in mental acuity, concentration, problem-solving, multitasking, resource management, decision-making, and sleep tendencies.
Our Support Team is available Monday – Friday to ensure you, and your clients, have a successful experience.
Trusted at the Top
Versus is used by the world's most elite trainers, teams & their individual athletes.
Andy Walshe, PhD
DirectorRed Bull High Performance
"Understanding the various roles of the brain in human performance is one of the largest opportunities in front of us. Versus finally gives us the chance to move beyond rhetoric, into an era where we can start to explore and quantify the way in which our brain helps us perform."